PRIMITIVE SKILLS EDUCATOR



Hide Tanning: Deer hides are scraped cleaned, brained, stretched and smoked in preperation for stitching for clothing bags, etc.

Flint Napping: Stones are napped(chipped) into shapes for arrow points, knives, scraping tools, axes, and other tools.

Basketry: Strips of white oak are woven into baskets of various sizes and shapes.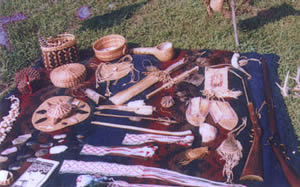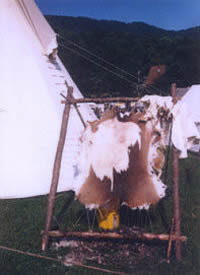 To sign up for sponsorship or for more information on the Rolling Thunder Sponsorship Program contact Rolling Thunder Enterprises at 770-735-6275 or through email: rollingthunder34@ymail.com